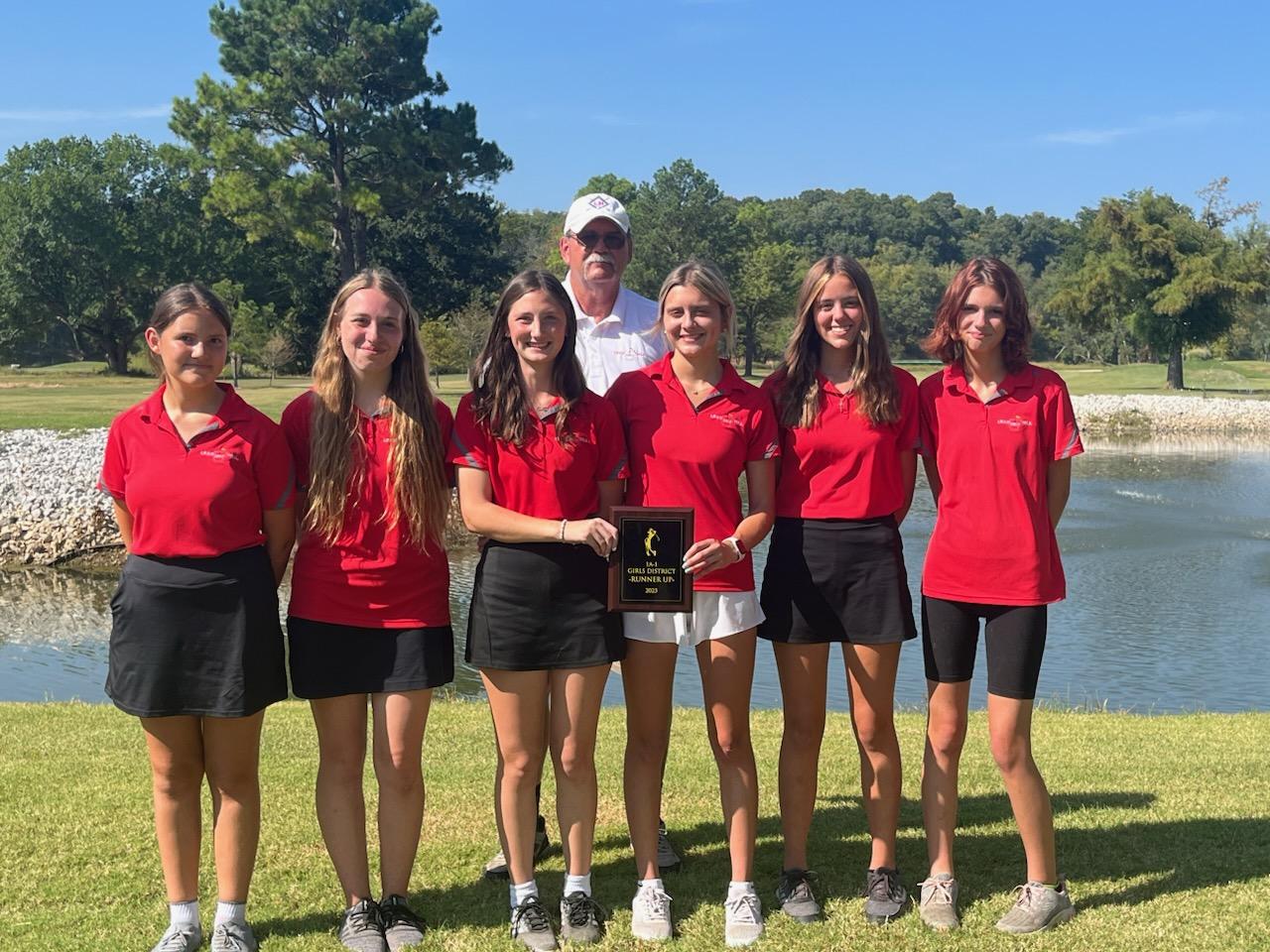 Congratulations to the Girls Golf Team as they finished Runner Up at the District Tournament to advance to play in the State Tournament where they placed 7th as a team!
Team members include: Elizabeth Archer, Lucy Sindland, Kim Sedlak, Bella Huebner, Jenna Criner, and Hazin Hughes
The Boys Golf Team competed extremely hard this season and at the District Tournament!
Team members include: Johnnie Bustamante, Nolan Turner, Hunter Cole, Desi Loomis and Zac Cowart
Congratulations on a great season, Tiger Golf!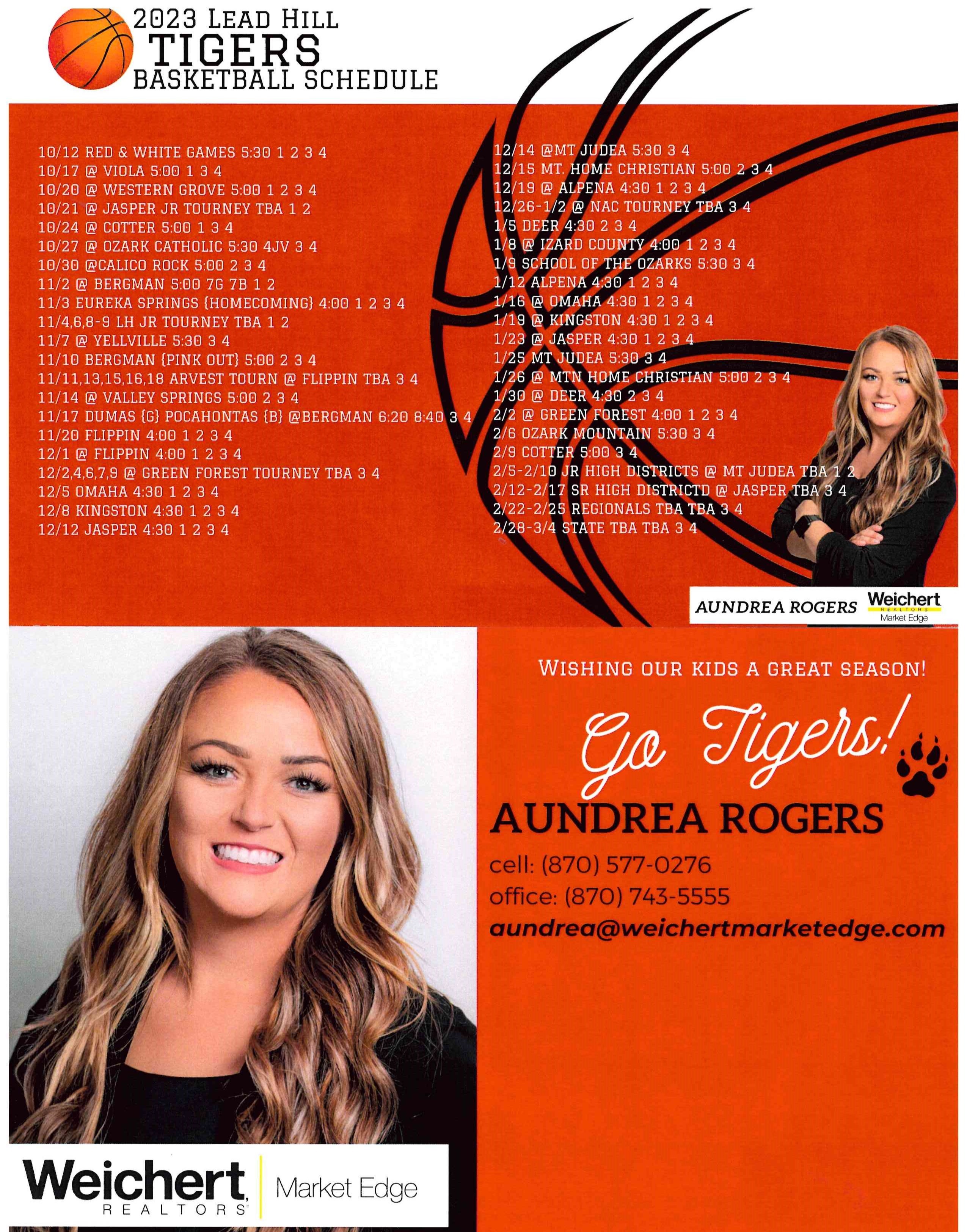 2023 Basketball Schedules Donated by Audrea Rogers Weichert, Realtors - Market Edge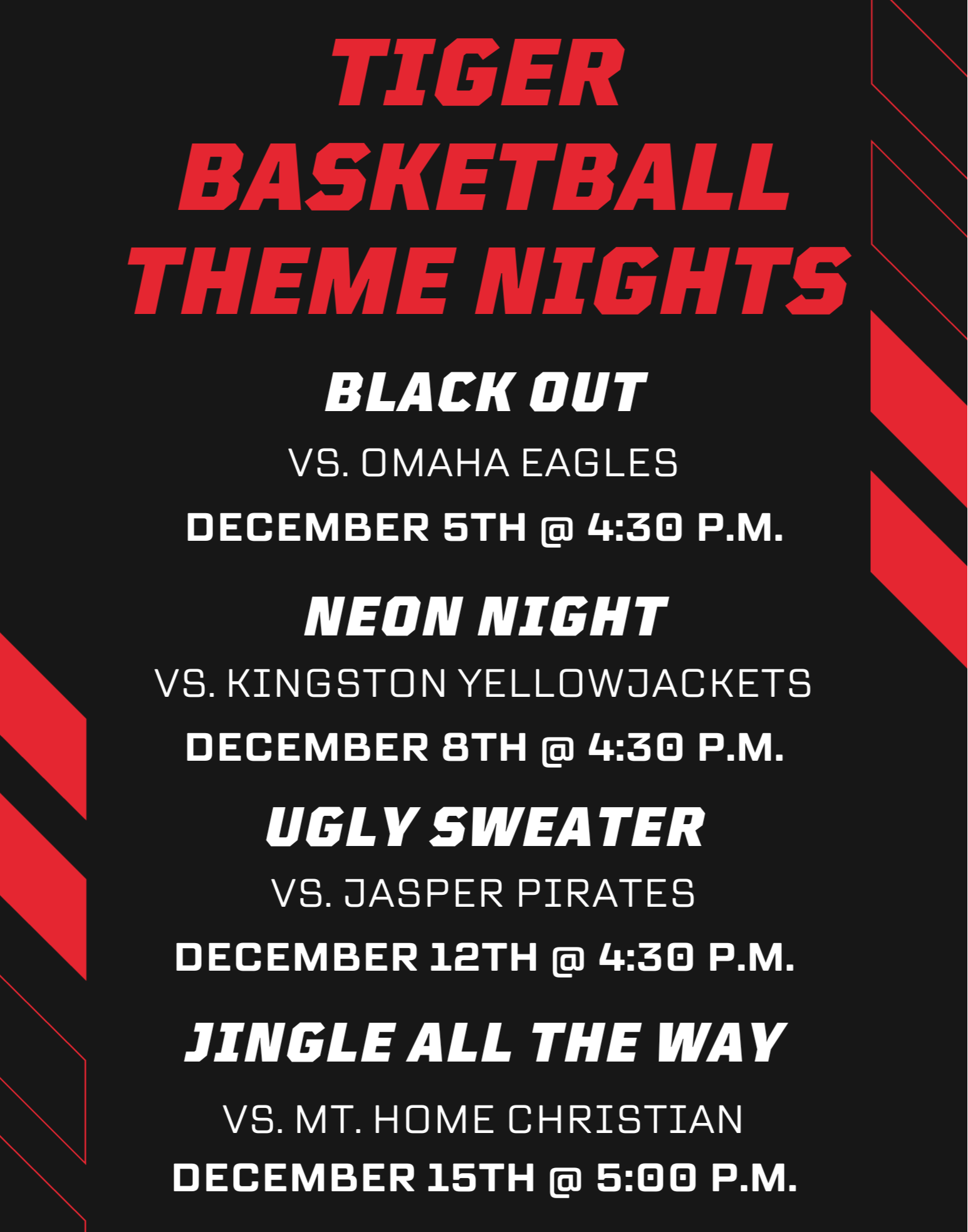 Tiger Basketball Theme Nights for December Home Games!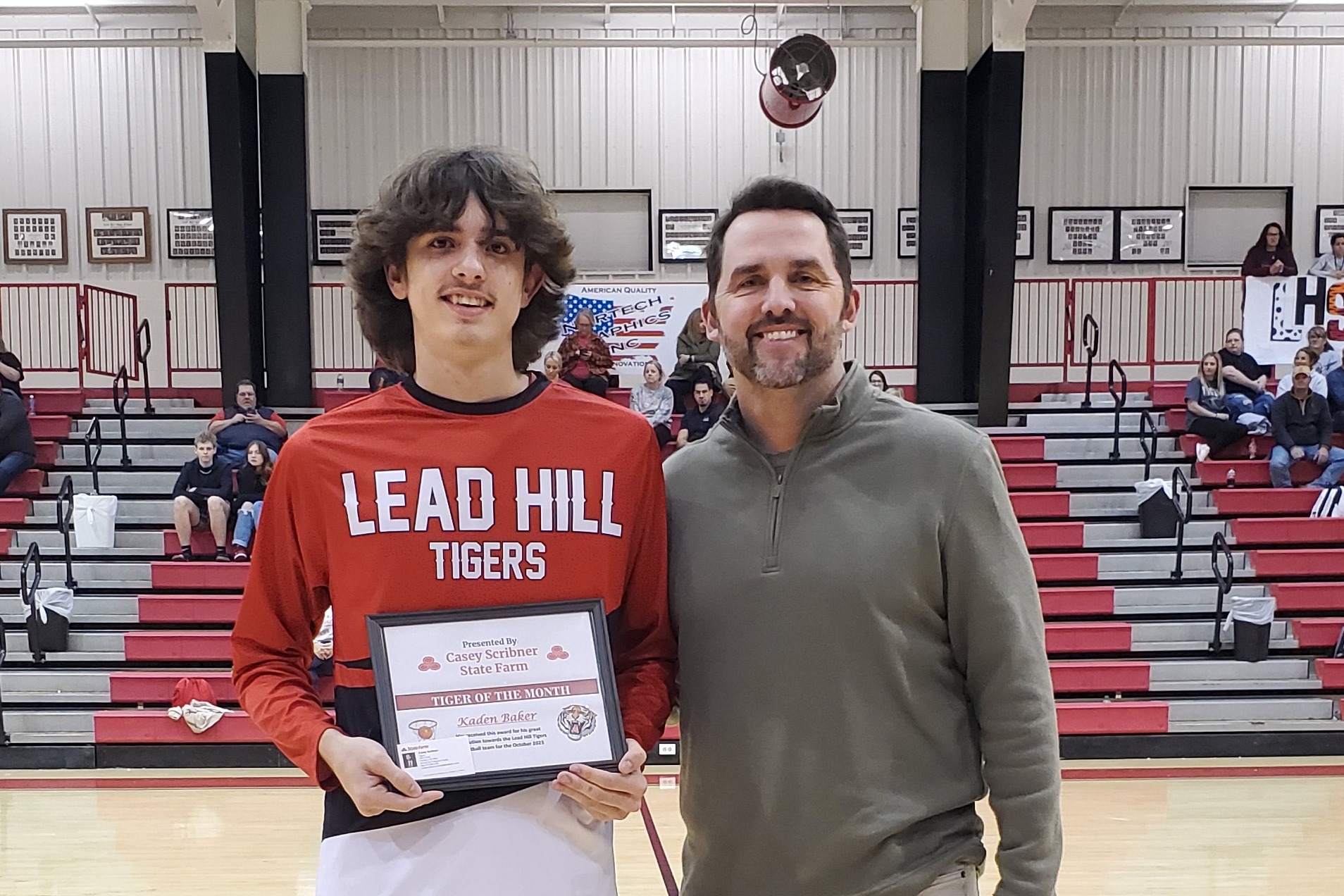 Tiger Athletes of the Month Presented by Casey Scribner State Farm
October Lady Tiger of the Month: Lauryn Moon
October Tiger of the Month: Kaden Baker
November Lady Tiger of the Month: Lauryn Moon
November Tiger of the Month: Coda Lemon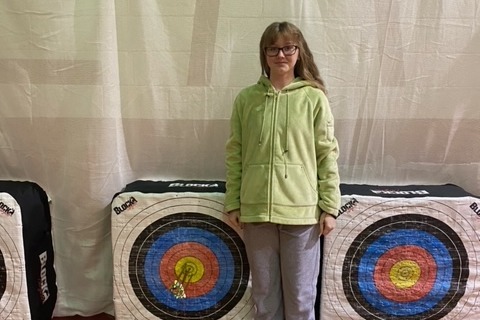 Perfect 50 Club: Audrey Wessling, Erin Estes, Kasey Beard