There will be Little League baseball practice Monday May 24th at 6 pm at the softball field.

Although surrounding power grids are down, Lead Hill schools have power and will be in session today.

Academic Awards Ceremonies for Grades 1-11.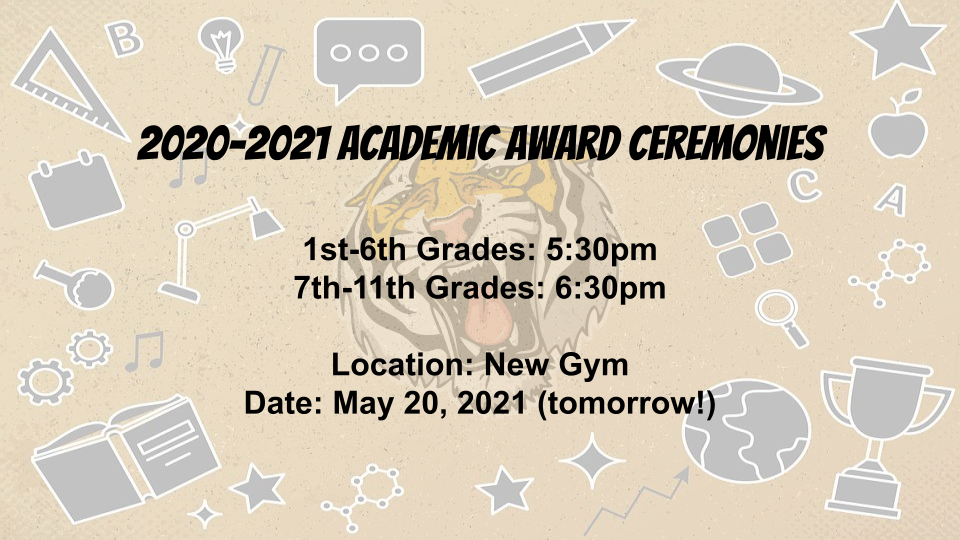 This afternoon's summer baseball practice has been canceled due to rain.

The summer youth meeting tonight at 6:30 will be in the new gym due to weather. Thanks

There will be no after school program or early out program on Friday, May 21.

Flash drives are available in the principal's office for $5.00!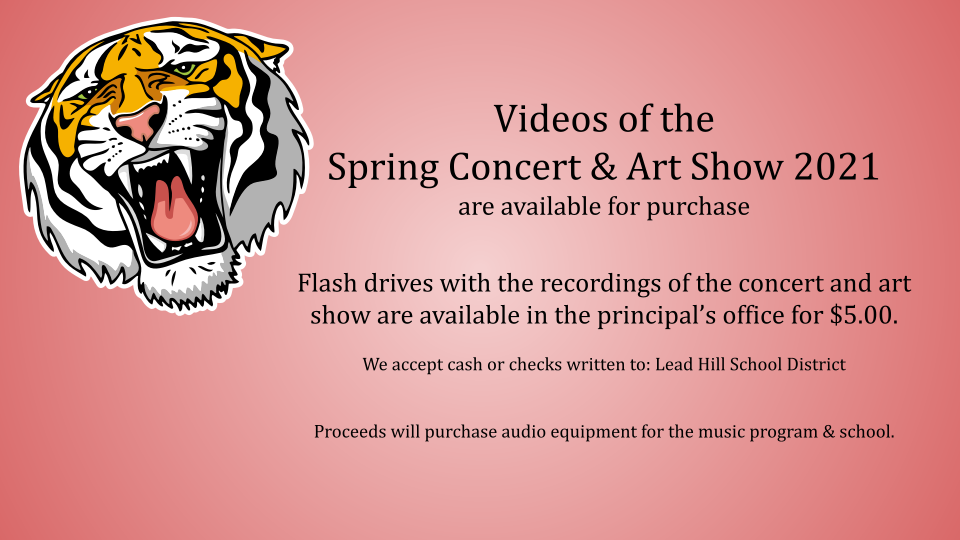 SENIORS 2021!! Celebrate our seniors! Senior parade begins at 8:30 tomorrow morning!

Lead Hill Tiger Sports Athletic Banquet 7-12th Grades only

Tiger Sports: Youth Summer Camp Information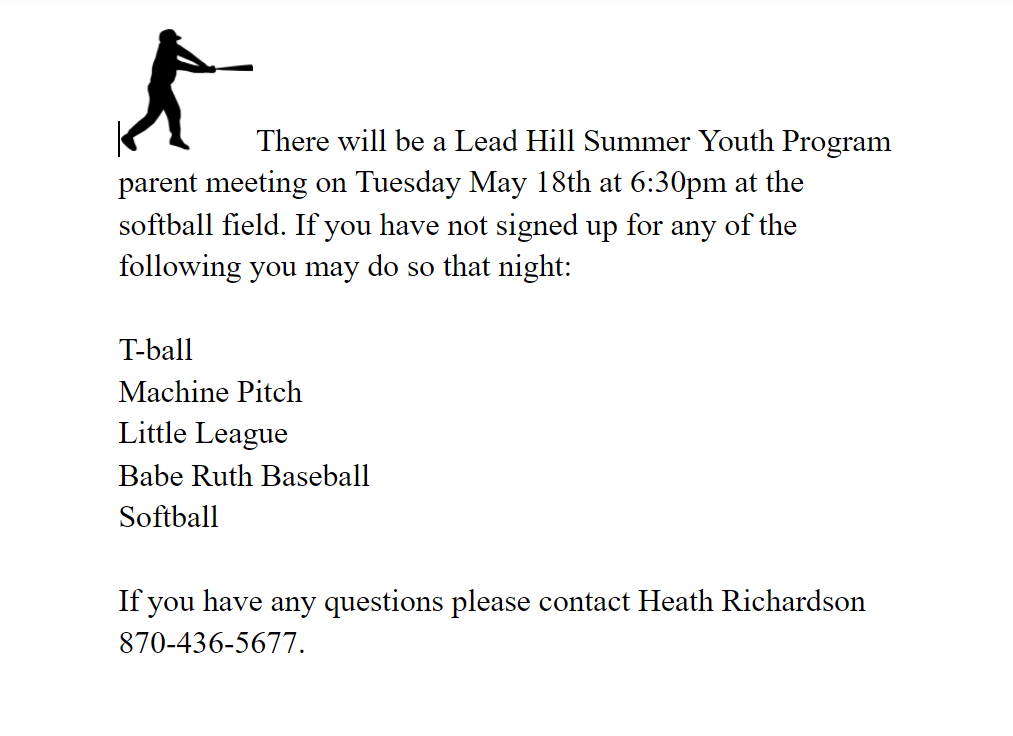 Reminder! The Spring Concert & Art Show is tomorrow night at 7pm. K-6 students need to arrive at 6:45pm. 7-12 band/choir students need to arrive at 6:30pm. We ask students to dress nicely for the event if possible. Family, friends, and community are invited to attend!

It's gonna be a crazy week for our Tigers! Monday, May 10: Field trip for grades 5/6 to Big Air 3:30-5:30, New Gym-Cheer Tryouts for Grades 7-12 6pm, Cafeteria-Senior Honors Assembly Tuesday, May 11: 4th Grade Field Trip to SkateWorld 12:20 Seniors vs Faculty Basketball in New Gym 1:30-3:30 Pee Wee Practice in Old Gym 3:30-5:30 Cheer Tryouts Grades 7-12 in New Gym 7pm Spring Concert & Art Walk in New Gym Wednesday, May 12: Life Skills Field Trip to Branson Aquarium 1pm-FFA Parliamentary Procedure demonstration & induction of new officers (New Gym) 3:30-5:30 Cheer Tryouts for Grades 7-12 New Gym Thursday, May 13: 1st grade field trip to Fritz's Adventure Park 12th Grade field trip to Silver Dollar City Friday, May 14: 8:30 Senior Parade (participants line up at church at 8:15) Senior Breakfast Graduation Practice 1:30-3:30 PeeWee Practice in Old Gym Saturday, May 15: 10am Graduation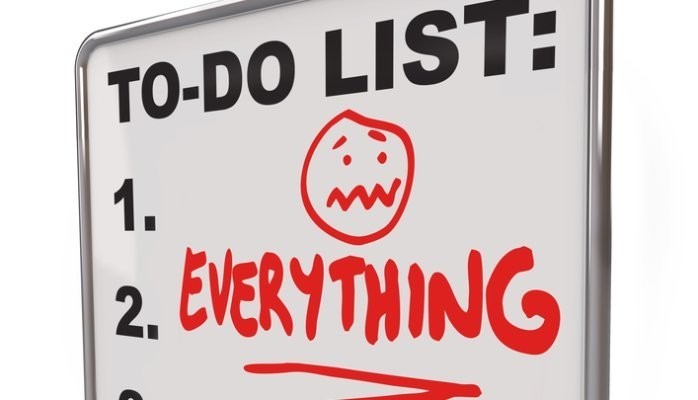 Tiger Sports News: The bus for the trap shoot competition will leave at 7am. The trap shoot starts at noon.
Pace Industries Now Hiring: Student interns must be 16 or older. Starting pay is $12/hour. Summer interns can work as many hours as they want. Interns working during the school year can work a maximum of 4 hours during the week, but can work as much as they want on the weekends. Positions available are limited!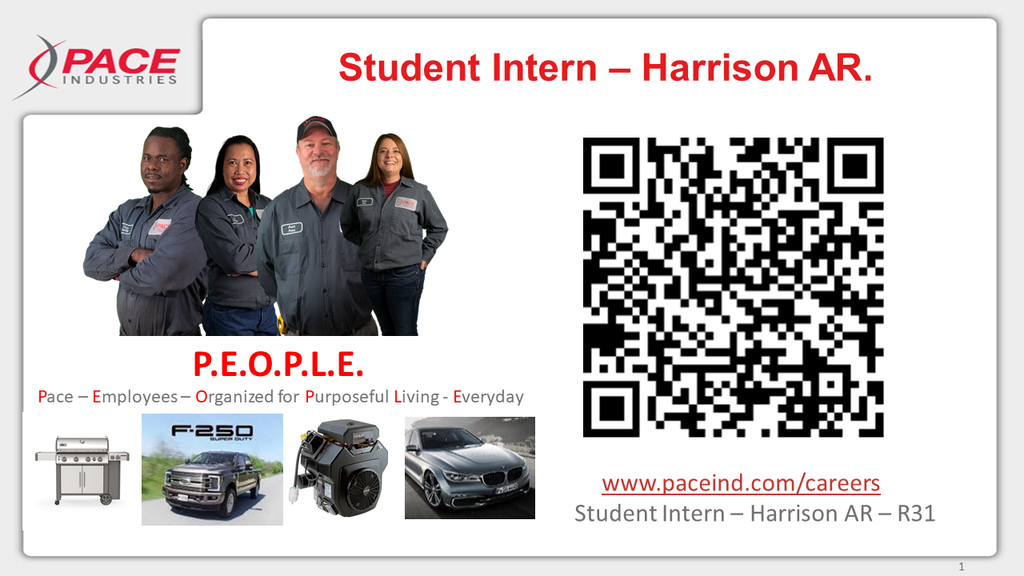 Tiger Bus News: Due to combining busses today your child may have a different drop off time. The Horse bus has been divided between the Giraffe (South Lead Hill) and the Rooster (Diamond City)

Tiger Sports News: District baseball finals will be Friday, April 30 at 6:30 in Jasper. Lead Hill vs OMSD Come out and support your Tigers as they go for a district championship!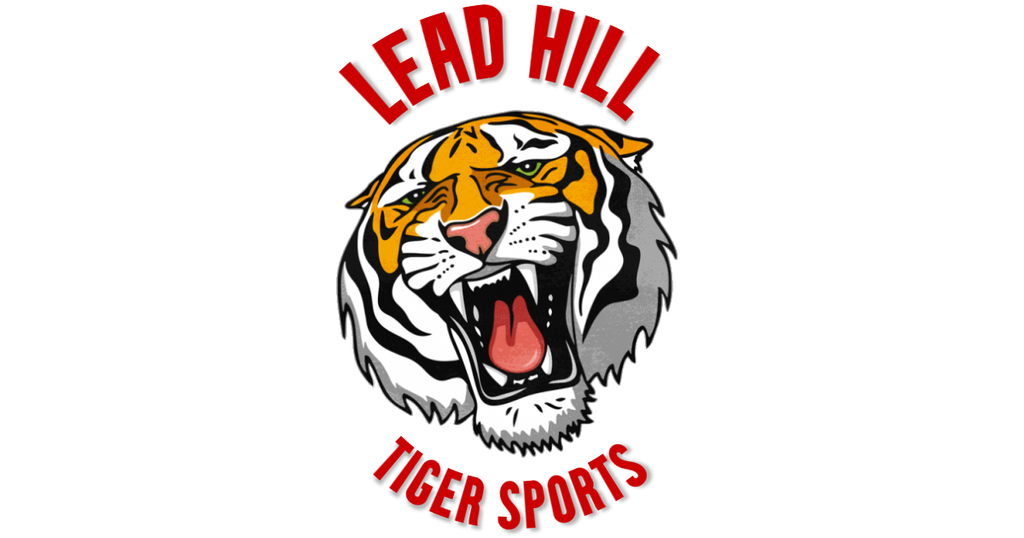 Cheer Tryouts for 7-12th Grades!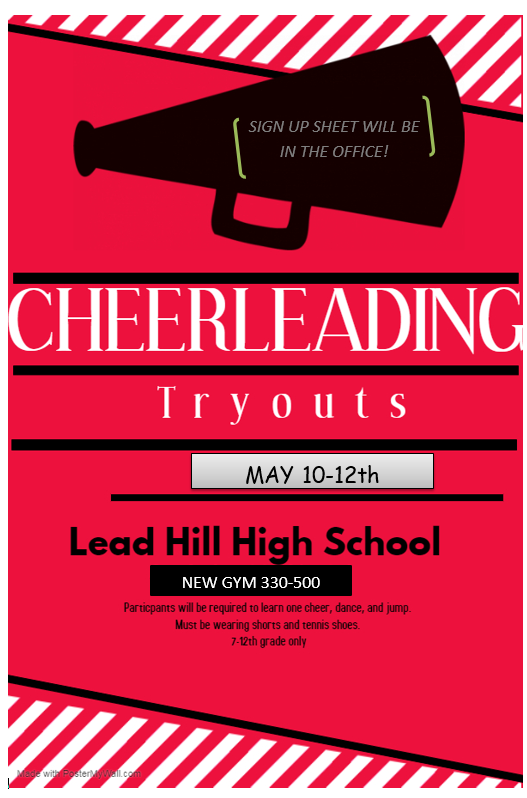 April 26, 2021 Dear Parents, This week, your child will be taking their final STAR tests for the year in Reading and Math. This test will be their State test. The questions on these tests are a review of the work that students have been doing all year. To show how much students have grown, it is important that students try their best. By working together, we can make your child's test experience positive and successful. Here are some suggestions that parents can do to help children succeed. Students should- Get plenty of sleep the night before the test. Eat a healthy breakfast at home or in the school cafeteria.This will give the brain the energy it needs to do its very best. Come to school on time and with the tools that are needed. Do you need your glasses? Have a positive attitude. Remind yourself that you've worked hard and you are ready. We will be testing Tuesday, April 27th & Wednesday, April 28th at 8:30. Encourage your child to do the best work on these tests! Ms. Richardson Testing Coordinator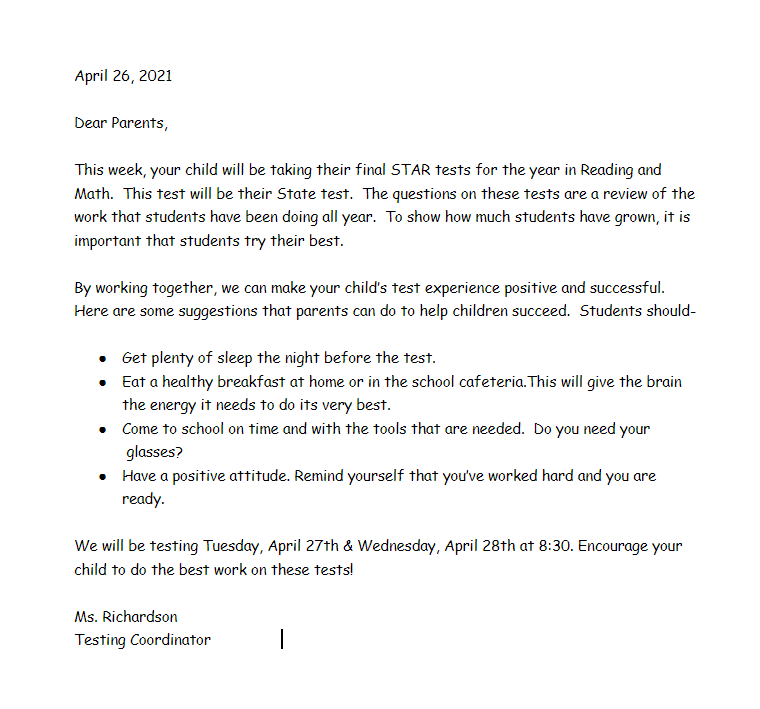 Tiger Sports News: Lead Hill Softball will play Jasper Tuesday, April 27 @ 5:30pm in the District Tournament in Jasper, AR. The girls are the fourth seed in the district. Lead Hill baseball will play Omaha in the district tournament Tuesday, April 27 @ 6pm. This tournament will also be in Jasper. The boys are the one seed in the district. District finals will be played on Friday, April 30 in Jasper.

Choose to be a Tiger!!!