1A Region 1 Regional Tournament Lead Hill vs Ozark Catholic (Boys) End of 1st quarter: 10-4 (Lead Hill) @AAA_Scores @NWAHenry

2021 1A Girls Region 1 Tournament: Western Grove vs County Line End of 2nd quarter: 38-14 (Western Grove) @AAA_Scores @NWAHenry

1A Region 1 Girls Varsity Tournament @ Lead Hill Western Grove Lady Warriors vs County Line Lady Indians Watch the live stream courtesy of OMSD!
https://youtu.be/toYYez6f8jg


Good Morning Basketball Fans! Today's first game in the Region 1 Tournament is the Jasper Lady Pirates vs. Mulberry Lady Yellow Jackets! Watch the live-stream on Jasper's Facebook page:
https://www.facebook.com/Jasperpirates

2021 Region 1, 1A Tournament March 3 Results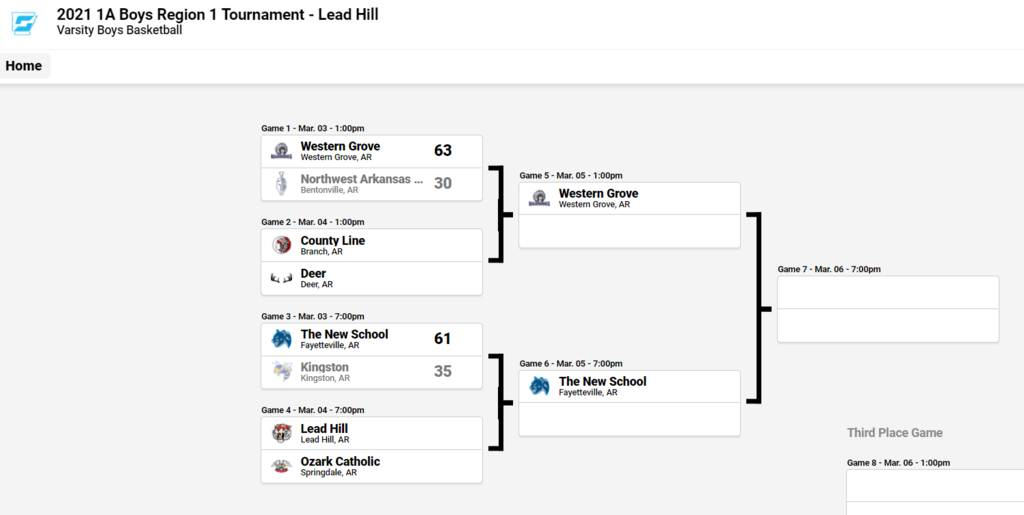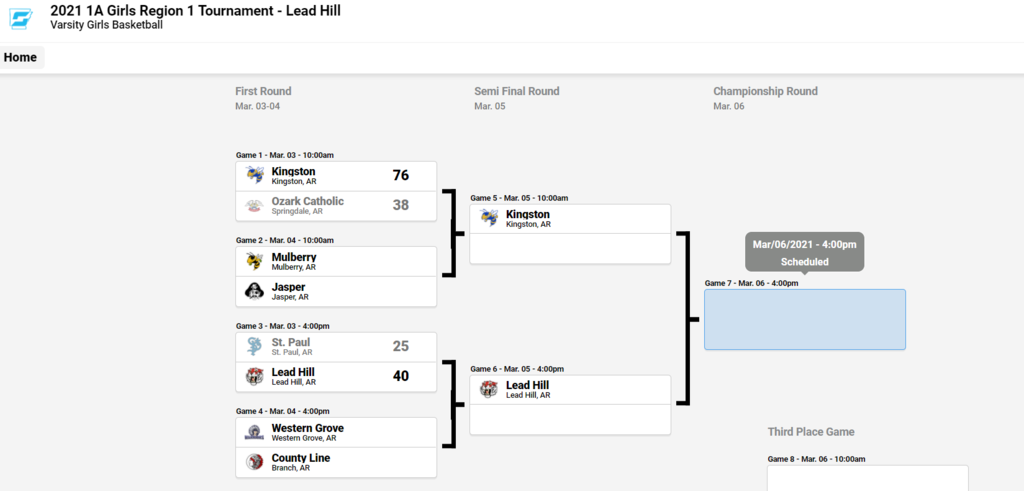 Your Lady Tigers are State Bound! Congratulations to the varsity girls basketball team! Great defense and overall team effort! GO TIGERS!


Lead Hill vs St Paul Varsity Girls Regional Tournament Game! Live stream courtesy of Chris Parks, Century 21 Action Realty. Thanks Chris!
https://youtu.be/lbD6sc7GLkU




For all 6th Grade Girls & all 8th grade students: scoliosis screenings will be this Friday with a make-up date scheduled for Monday.

Lead Hill Schools will be in session on campus tomorrow, February 24.

The ACT for Juniors has been rescheduled for March 9, 2021.

Due to a water issue that will require the water to be turned off to the entire district for repairs, we will be virtual tomorrow, Feb 23rd. We will have a regular release time today. Hopefully we will be able to be back on campus on Wednesday.

Lead Hill School District will transition to virtual learning Thursday, February 18 & Friday, February 19.

Due to the current main & side road conditions, and the high probability of more snow tonight, Wednesday, February 17, will be a virtual learning day.