Open House: August 10, 2021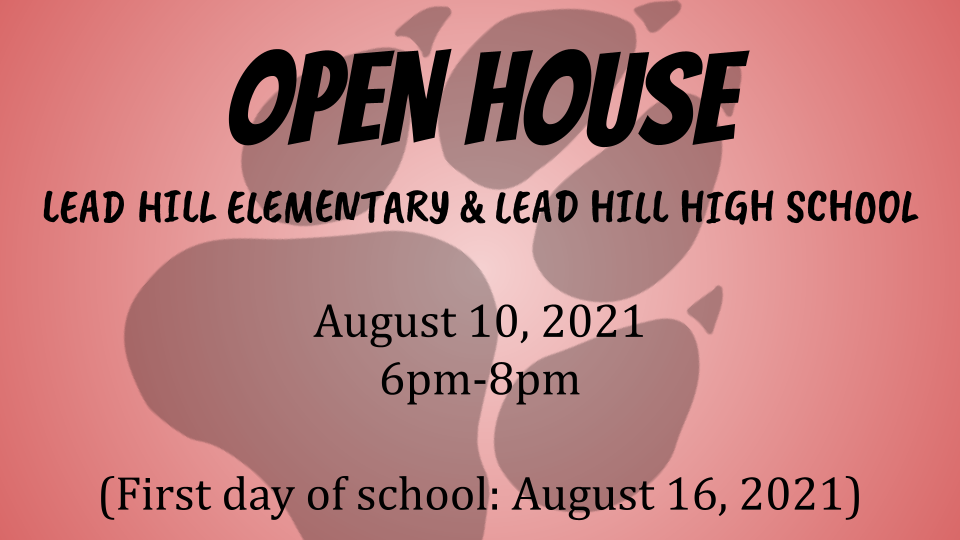 esports practice will begin Monday, July 12th. Practice will be Monday through Thursday, 3pm to 530pm. 9-12th graders are eligible to play. We play League of Legends.
Reminder t-ball/coach pitch game tonight at 7pm.

From Coach Heath Richardson: T-ball/coach pitch practice is tonight at 7.
The little league and babe Ruth games in Harrison for today have been postponed.
T-ball and Coach Pitch practice for today has been rescheduled for Thursday June 3rd.
There will be no after school summer softball practice.

There will be no after school programs Friday, May 28. Remember, Friday is an early-out day @ 1:30. Have a grrrrrreat summer!

No after school summer baseball practice today (Tuesday, May 25). Softball practice will be in the old gym @ 1:30.

Attention Kindergarten Students! Dear Families, Our end of the year Kindergarten Graduation is fast approaching. Kindergarten Graduation will be Tuesday, May 25th at 6:00 pm in the new gym. There is some information that you need to know about Tuesday. Make sure your child attends school on Monday, May 24th and Tuesday, May 25th as we will be practicing in the gym. Please have your child in the gym by 5:45 Tuesday night. Please make sure your child has used the restroom before lining up with their class. Dress If possible, please dress nicely. Students do not have to attend school Wednesday, May 26- Friday, May 28th. They will not be counted absent if they are not here. However, I will be here so students can still come if they wish. Thank you! Mrs. Deweese
There will be no summer softball game on Monday May 24th. There will be softball practice after school on Monday May 24th. There will also be practice for Babe Ruth after school on Monday May 24th.
There will be Little League baseball practice Monday May 24th at 6 pm at the softball field.

Although surrounding power grids are down, Lead Hill schools have power and will be in session today.

Academic Awards Ceremonies for Grades 1-11.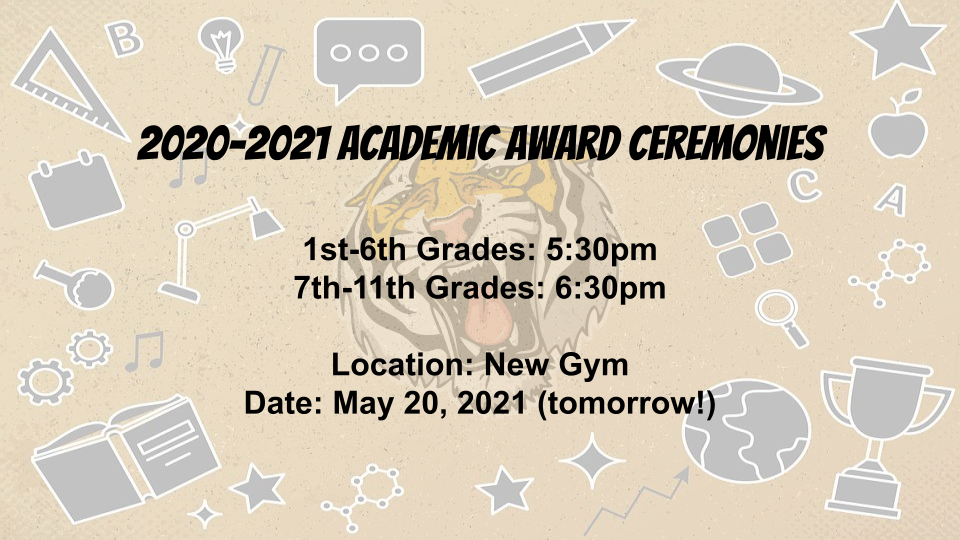 This afternoon's summer baseball practice has been canceled due to rain.

The summer youth meeting tonight at 6:30 will be in the new gym due to weather. Thanks

There will be no after school program or early out program on Friday, May 21.

Flash drives are available in the principal's office for $5.00!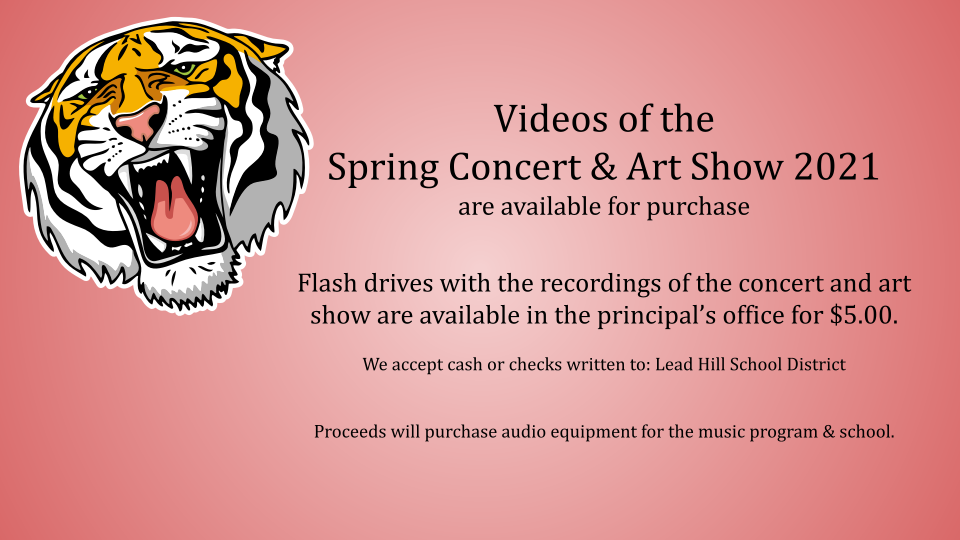 SENIORS 2021!! Celebrate our seniors! Senior parade begins at 8:30 tomorrow morning!

Lead Hill Tiger Sports Athletic Banquet 7-12th Grades only