This is a friendly reminder regarding student absences: in order for student absences to be excused, parents/guardians must send in a handwritten note, email
bbrown@leadhillschools.net
, or send a Class Dojo message to the student's teacher to report the student's absence. A professional note from a doctor, dentist, therapist, etc. will also be accepted. Doctor's excuses can be faxed to 870-436-6827. Attendance notes must be turned into the K-12 Office within 5 days of the student's absence - notes will not be valid after this 5 day grace period expires. This information can be found on pages 10-11 in the Student Handbooks: STD 3-A.9.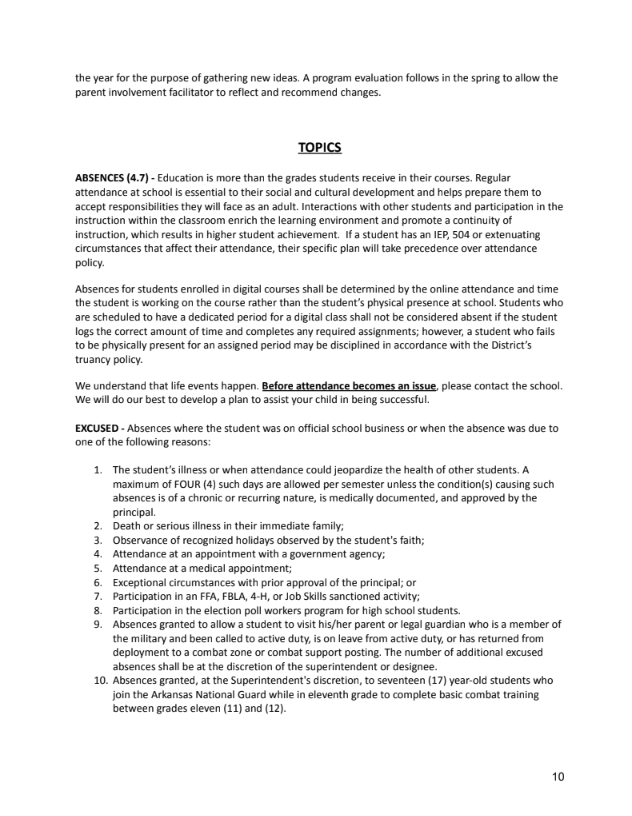 October Terrific Kids!! Kindergarten: Isabella Breger, Hicks Huebner, Maggi Jenkins, Vash Thompson 1st Grade: Tinsley Moody 2nd Grade: Bella Journagan, Decker Rogers 3rd Grade: Taylor Langston, Lucas Wagner 4th Grade: Crystal Hill, Case Smith 5th Grade: Wyatt Connery, Hannah Wheeler 6th Grade: Elijah Criger, Ella Nelson
Our first home game will be tomorrow, October 25th vs. Valley Springs! Jr. Girls will start at 5:30 pm, followed by the Jr. Boys and Sr. Girls. Go Tigers!! 🏀 ❤️ 🐅
Reminder for Seniors: FAFSA Night is tonight from 6:00-9:00 pm in the Cafeteria!! The FAFSA determines the financial aid you may be eligible to receive for college. Parents are welcome to attend and will need to bring 2021 tax documents to fully complete the application.
The Harrison bus could be running late for drop off this afternoon due to a parade taking place in Harrison today.
Red Ribbon Week is October 24th-28th! Dress Up Day Winners will be announced daily at 1:00 p.m. There will be 1 winner for K-6 grades and 1 winner for 7-12 grades. Monday - Stay STRONG with GOOD CHOICES! (Wear Camo) Tuesday - SAVE the day with GOOD DECISIONS! (Wear Superhero T-Shirts) Wednesday - Keep your future BRIGHT with GOOD CHOICES! (Wear NEON Colors) Thursday - TEAM up for GOOD CHOICES! (Wear SPORTS TEAM SHIRTS or JERSEYS) Friday - We use our STRENGTHS to make GOOD DECISIONS! (Wear your RED, Pink, or TIGER GEAR)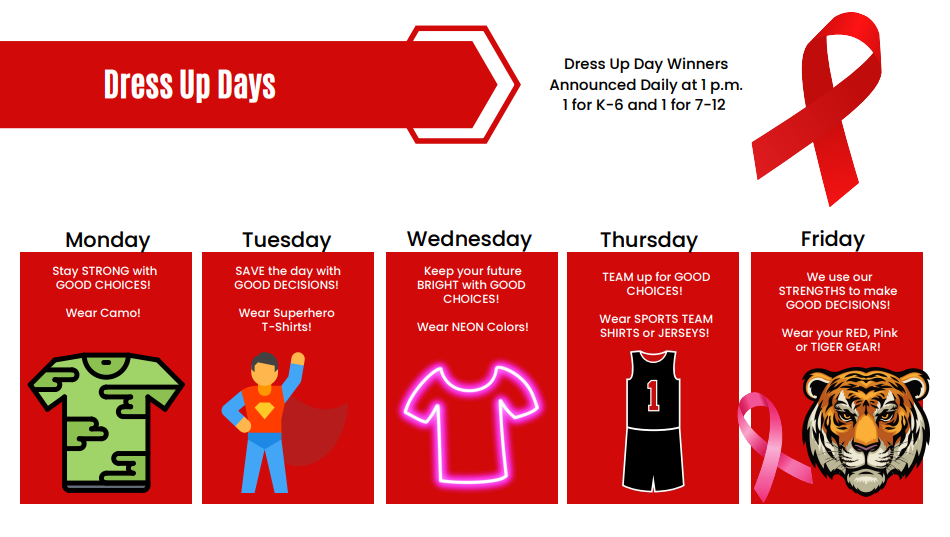 Due to early dismissal at 1:00 pm tomorrow, Fall Picture Day has been rescheduled for Friday, November 4th. Senior Pictures (Cap & Gown/Tux & Drape) will also be taken on this date.
Join us for Fall Festival on Saturday, October 22nd from 5:00-7:00 pm at the Lead Hill School Soccer Field! Admission is $1 .00 for students and $2.00 for adults. We'll have games & prizes, food, and more! There will be a Chili Supper in the Cafeteria ($6.00 admission) . Chili & all the fixins, dessert, and tea/water will be served. There will be a Costume Contest with two grade-level divisions (Kindergarten-2nd grade & 3rd-6th grade) - Prizes will be given!! The Junior Class will be hosting a Petting Zoo at the FFA Barn ($1.00 admission). We look forward to seeing you there!!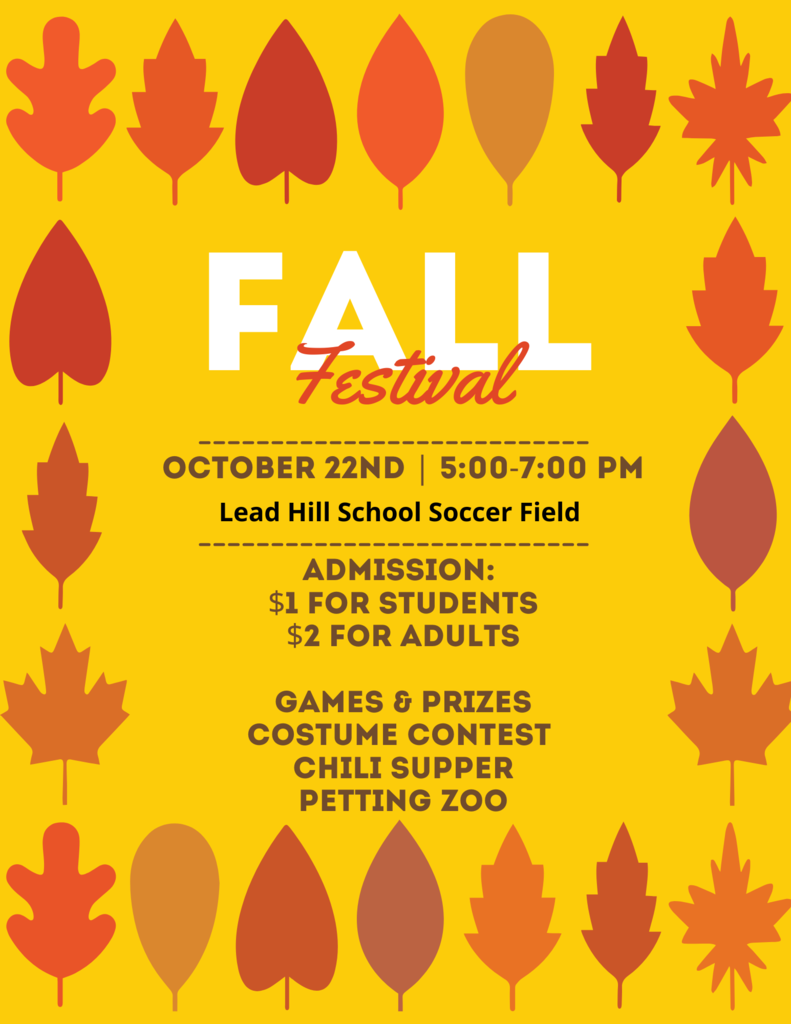 Seniors, please join Mrs. Clary on October 24th from 6:00 to 9:00 pm in the Cafeteria for FAFSA Night!! The FAFSA determines the financial aid you may be eligible to receive for college. Parents are welcome to attend and will need to bring 2021 tax documents to fully complete the application. Please email Mrs. Clary at
pclary@leadhillschools.net
if you have any questions.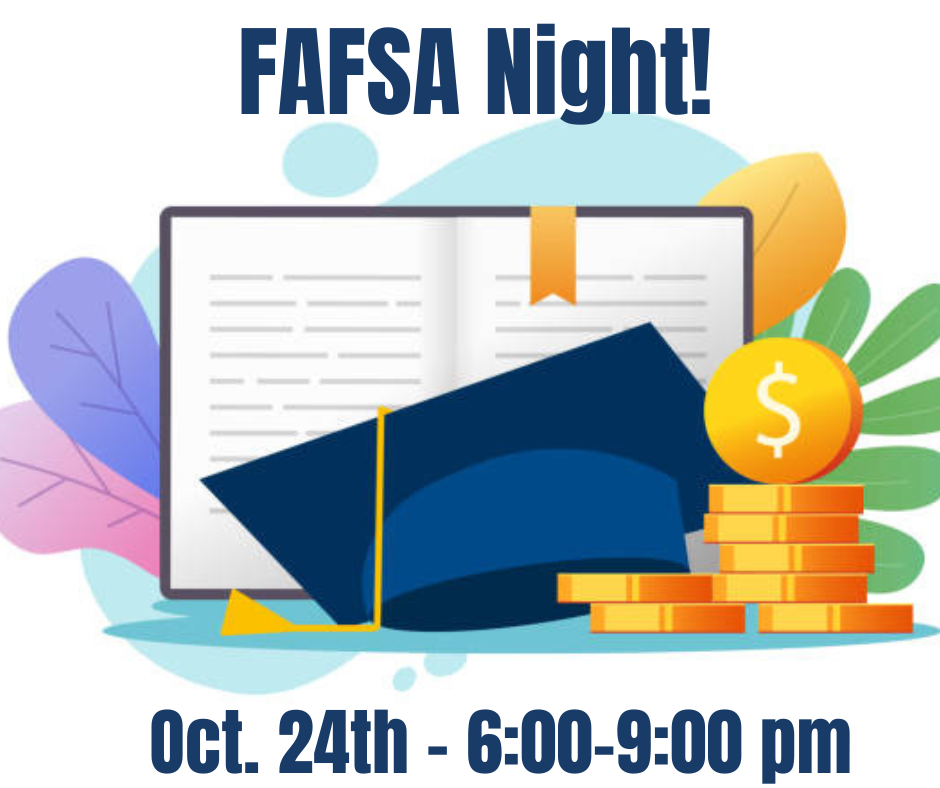 The faculty, staff, and students of Lead Hill School District extend our condolences to Pierce Marshall's family and friends. Pierce was a 2021 Lead Hill Graduate and will be missed by all. The funeral will be Thursday, October 20th at 2:00pm at the Lead Hill Gymnasium. School will dismiss at 1:00 pm.
Picture day is coming on October 20th! Order this year's school picture today by going to mylifetouch.com and entering your school's Picture Day ID: EVT3X9MWV.
On behalf of the coaching staff and Lead Hill Schools, we would like to invite 4th-12th grade students to join us for the 2022-23 Archery Season! If your child is interested in participating, please complete the permission form and return to school ASAP. Forms were sent home with students earlier this week and are available in the K-12 Office.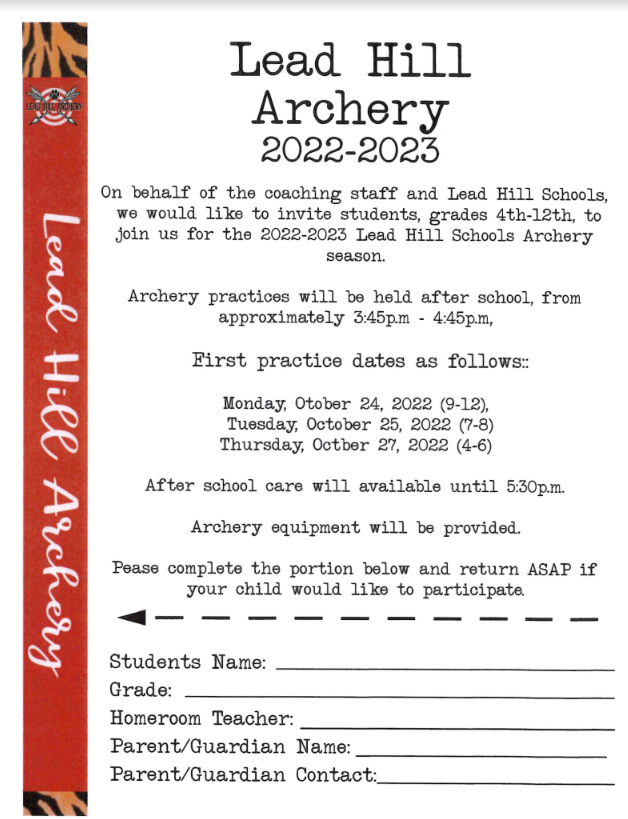 Congratulations to Manav Perfecto for placing 17th at the Overall State Golf Tournament. The tournament consisted of the top 3 golfers from all classifications in Arkansas.
Wabash in Harrison will be open to the public on October 28th from 4:00-6:30 p.m. for their 2nd annual Halloween Extravaganza! Guests are encouraged to dress for Halloween and be prepared for tons of fun for the whole family!!
Kindergarten ABC Parade!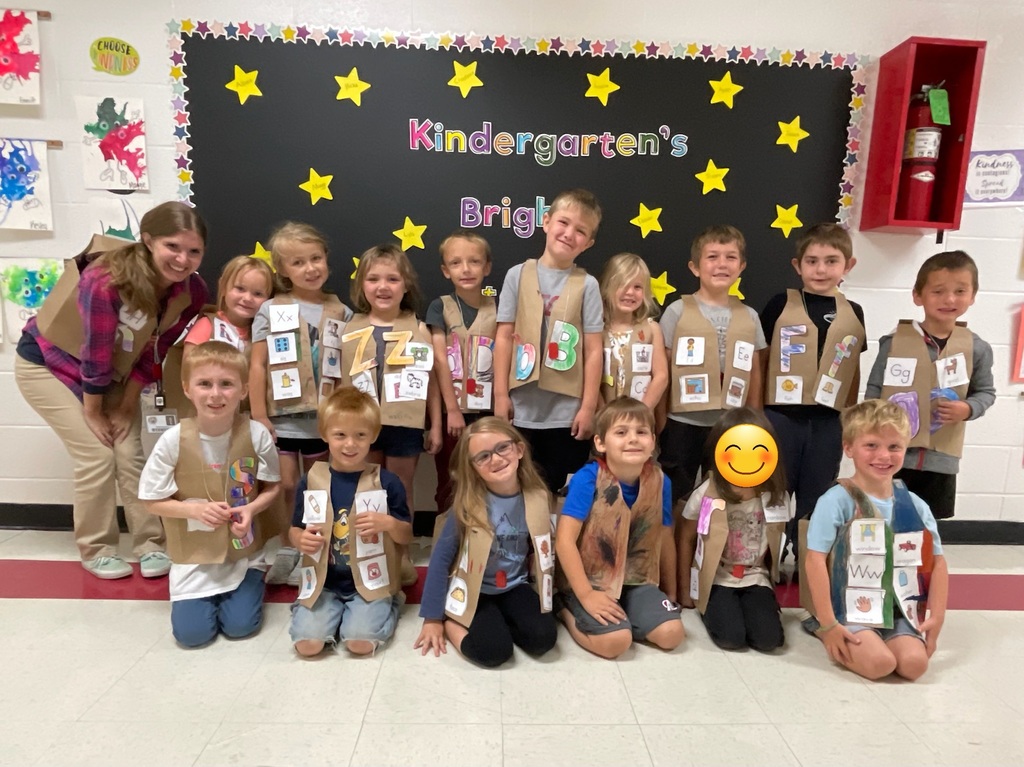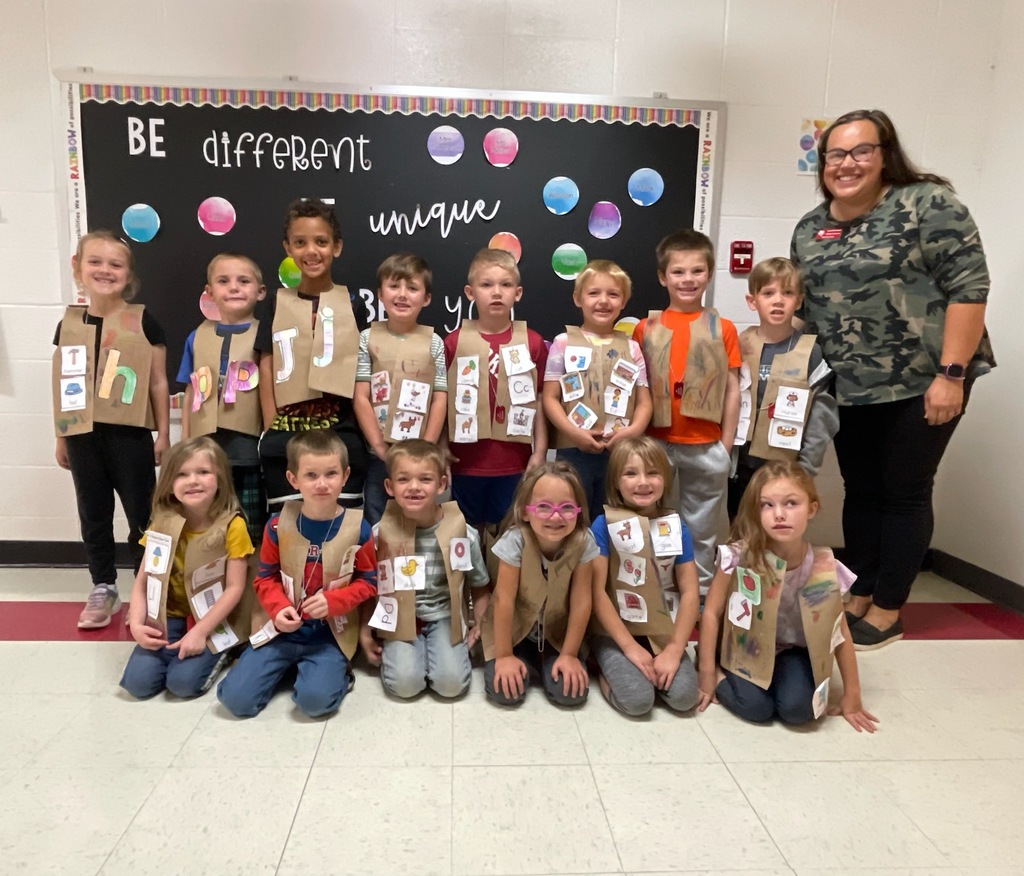 There will be no school this Friday, October 14th and the following Monday, October 17th for Fall Break!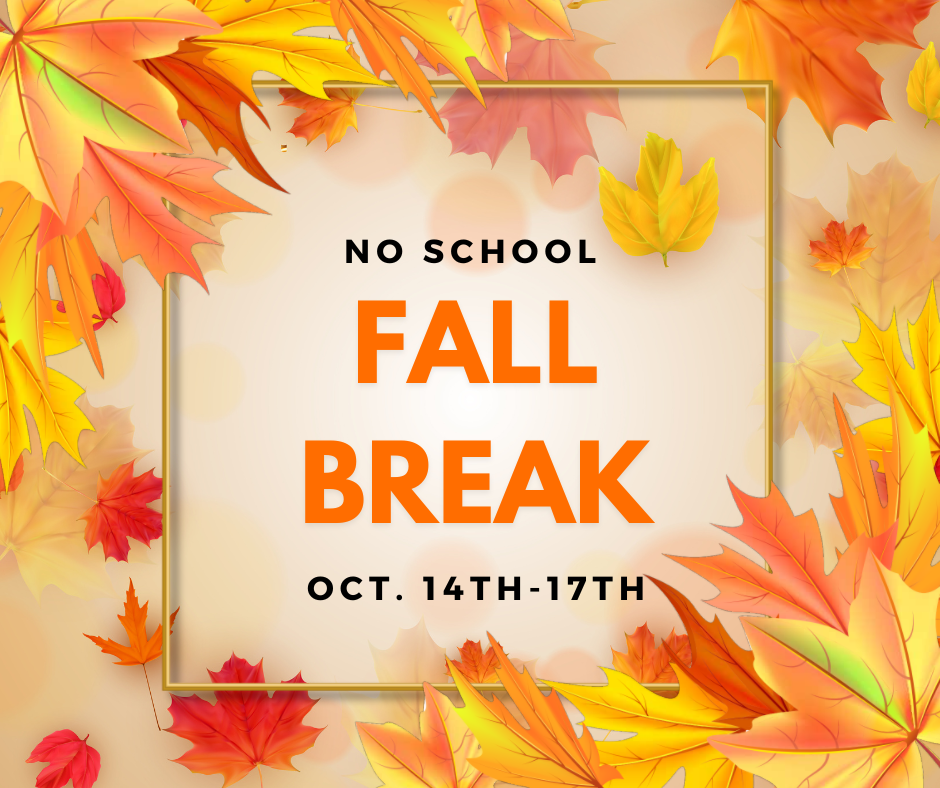 Miss Arkansas Ebony Mitchell made an appearance at Lead Hill yesterday to discuss her personal platform of "A Responsible Digital You" and teach our students about internet safety!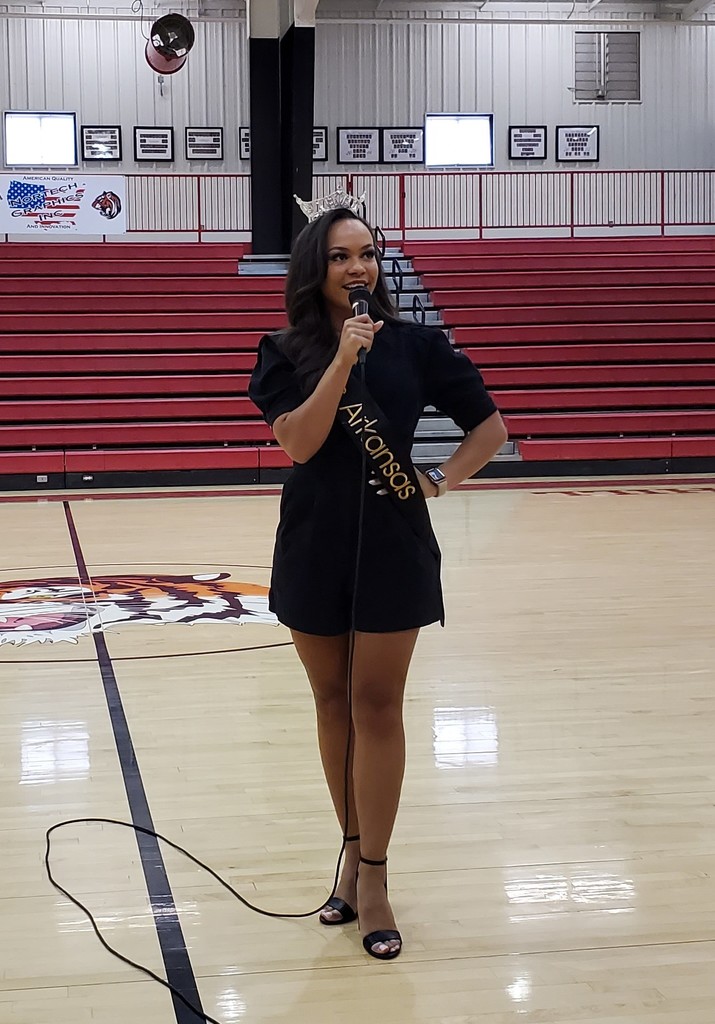 Notice of disposal of old Special Education records: Special Education records for students who graduated in 2014, 2015, and 2016 are set to be disposed of on November 15, 2022. If any former students wish to obtain a copy of their records or if anyone knows of any reason why these records should be retained, please contact Principal Melissa Parks or Special Education Teacher Thomas Milligan before November 15, 2022.
Good luck to Manav Perfecto as he competes in the Overall Golf Tournament at Pleasant Valley Country Club on Thursday, October 13th!!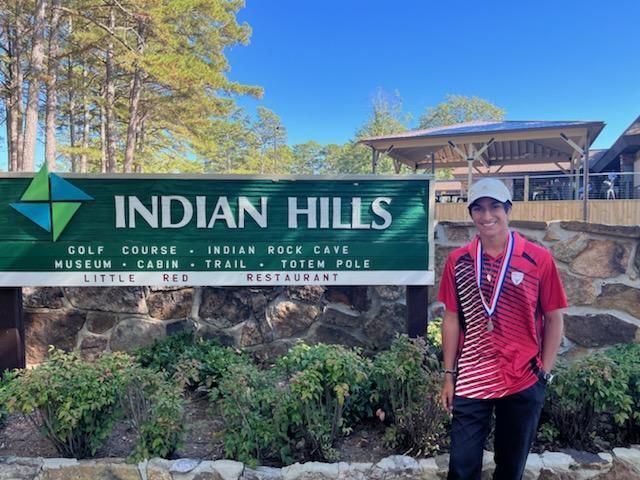 Lead Hill School District is hiring three full time janitorial positions. Email applications to Supt. Tami Richey at
trichey@leadhillschools.net
. Applications can be picked up in the District Office and are also available on our school website.