Senior High Basketball Tournament @ Western Grove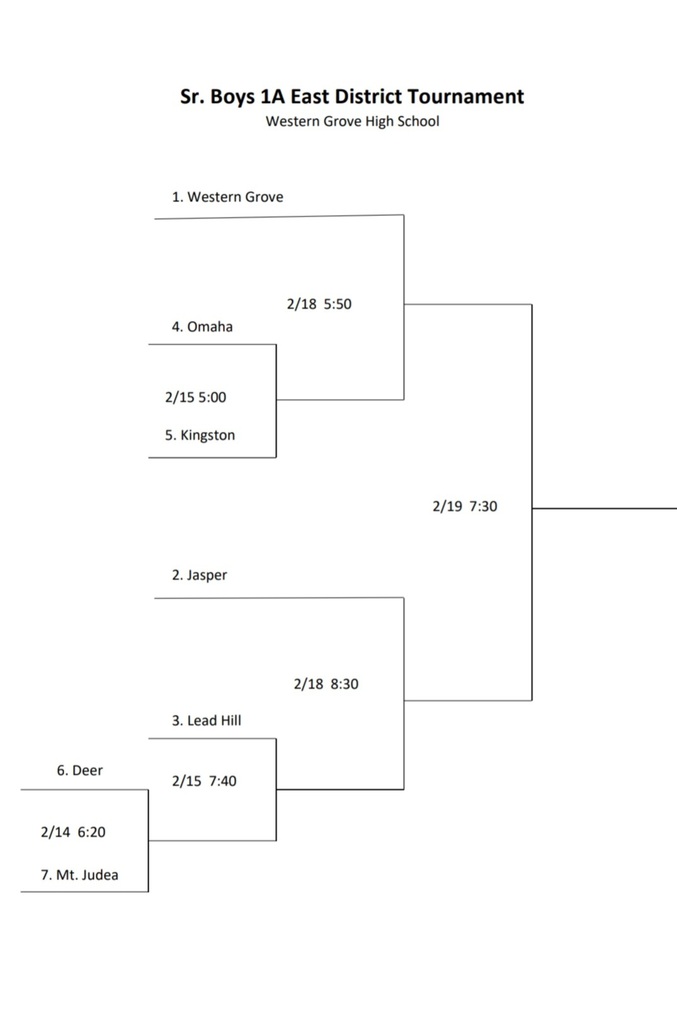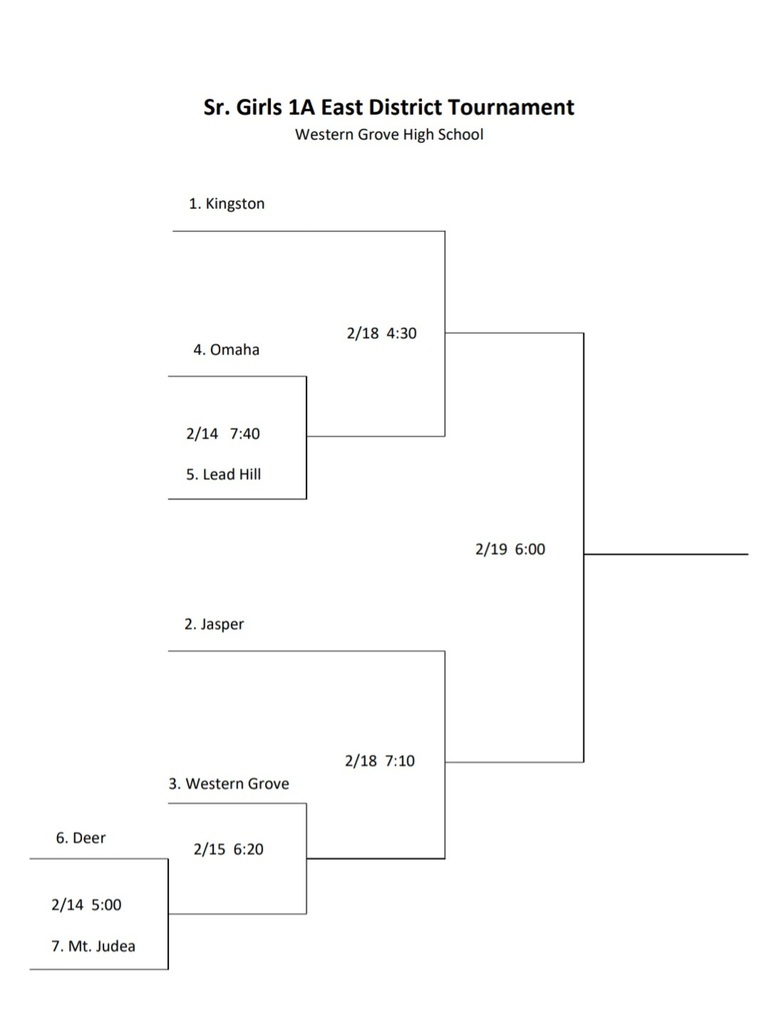 Junior High Tournament Brackets @ Jasper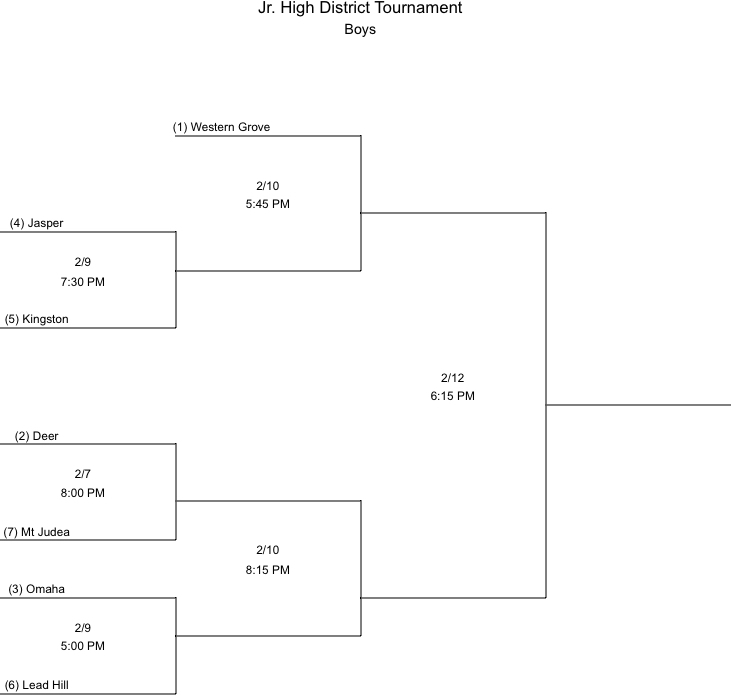 Because side roads are still snow and ice covered, bus routes will be at the bus driver's discretion tomorrow, February 9.

It's National School Counseling Week! Thank you, Mrs. Madison Richardson, for all you do for our students!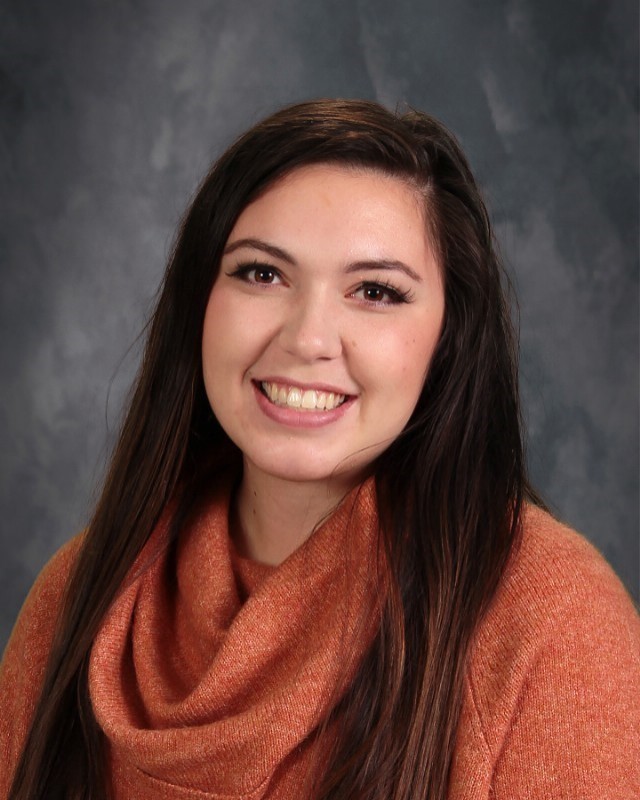 This message is in regards to students who were driven to the school due to the inability of buses accessing their drives or roads. Buses will still be unable to access these roads. If you dropped your student off at the school, they will also need to be picked up by you or someone you appoint. Thank you for your help.

School will be in session tomorrow, February 8 at the regular time. Bus routes will be driven at the driver's discretion.

Due to so many back and side roads are still snowy and slick, there will be no school tomorrow, February 7. This will be AMI Day #6. Please don't hesitate to contact your teachers via email or phone if you have questions about your assignments.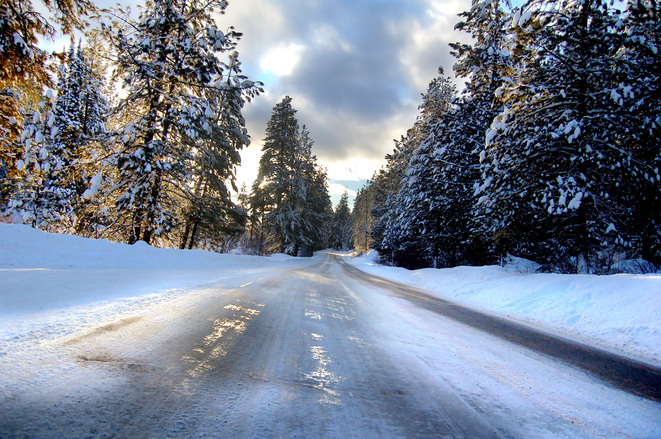 Games tonight against Omaha have been postponed. The make up date will be Tuesday, February 8th at 5:30pm. JG, SG, SB

Friday, February 4th is a scheduled day off. Therefore, tomorrow will not be an AMI day. Stay warm Tigers!

Tonight's Junior High games with Yellville have been cancelled.

Tonight's scheduled Parent/Teacher conferences have been rescheduled for next Thursday, February 10.

We're having a sense of deja vu! Lead Hill Schools will be closed due to inclement weather tomorrow, February 3rd. AMI Day #5.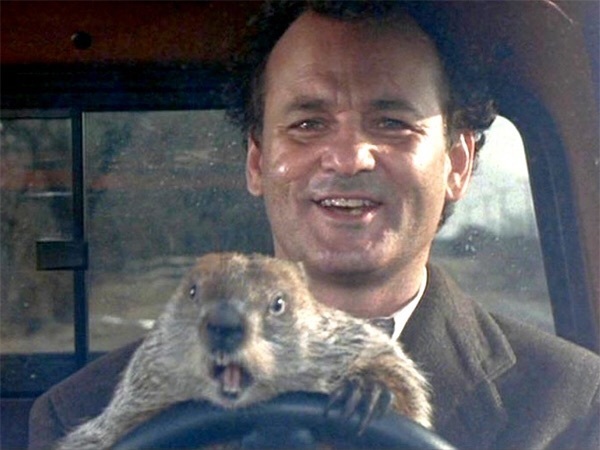 Due to the incoming inclement weather, Lead Hill Schools will be closed tomorrow. This will be AMI Day #4. Stay warm and safe, Tigers!

Tonight is our Senior Night to celebrate our 2022 Seniors! Games vs Mt. Judea begin at 5pm.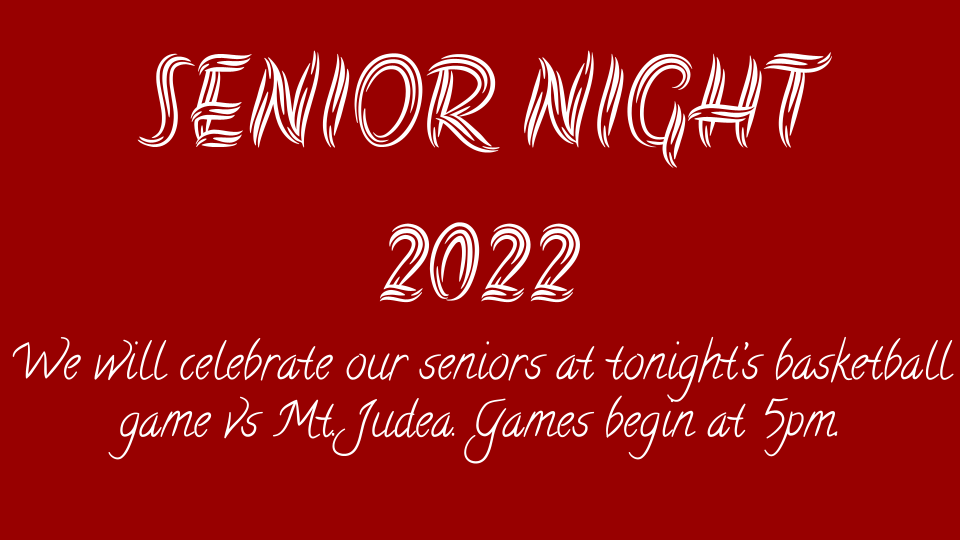 The blasting for today has been postponed until after 1:30. Students will be off campus because of early release.

Just a friendly reminder that tomorrow is an early out day for students. Car riders will dismiss at 1:15 pm and bus riders will dismiss at 1:30 pm.

Tuesday, February 1st vs. Mt. Judea will be Senior Night. Senior Night recognition will take place after the varsity girls basketball game.

The games against Flippin on Monday, January 24th have been canceled. Basketball games the rest of the week: Tuesday, January 25th @ Jasper JB, SG, SB 5:30pm Thursday, January 27th @ Mt. Judea JG, SG, SB 5:30pm Friday, January 28th @ Mt. Home Christian Academy JB, SG, SB 5:00pm

Some bus routes will be combined this afternoon. This may affect drop off times for some students.

Lead Hill Schools will be in session tomorrow, January 21. Bus routes will be driven at the driver's discretion. The Rooster bus will be running about an hour late.